My Name is Amy, I am 32 years old. My family has a history of HD and I am Gene Positive!
I am a volunteer with HDSA. I have worked with HDSA for about 4 years now. I am working on putting together the Bay Area Board, for HDSA. I run the SF Team Hope Walk and help run Bay Area events. Feel free to email or call me about ANYTHING! I am always here to talk, listen and give you my hand. You are now my family! Gene Sisters and Brothers! WE GOT THIS!
About my Mom:
My Mom, age 63, was diagnosed with Huntington's May 2012, after having to admit her to a psyche ward. She is now seeing Dr. Alexandra Nelson, at UCSF. I thank GOD for her! Mom's CAG count is 41. She has shrinkage of the brain. I believe she has suffered with it since 2003. Mom has psychosis symptoms and we just started to see chorea in her face and hands. Her memory has been affected but still can remember a lot.
I would rather go on about how amazing she is! My mom is an amazingly strong Woman. My dad died, of a heart attack, when I was 3 years old. Mom took in 3 foster kids after he passed. She had several foster kids until I was 18 years old. She also had her own business, Taking care of elderly people. She is a God fearing woman and brought us all up doing missionary work, volunteering our time for those in need, and doing God's work. She remarried in 2004 to an Amazing guy named Al. I couldn't ask God for a better person.
Myself:
My CAG count is 41. I was found Gene positive, November 2010. Why I decided to get tested, was because I knew my family suffered from HD and I had to prove to my Mom she was suffering from the disease. I thought, if I get tested, and show positive, Mom will get help. But it did not work. It did not dawn on me, that I am about to find out my future, until I was sitting in the Doctor's office and he said, "Amy, you tested positive."
I got on the phone with Andrea Zanko at UCSF. We set up an appointment with her and this is where my journey started with UCSF.
2014, I start Enroll-HD and 2016, I was accepted into a blind drug study with UCSF. Laquinimod (LEGATO-HD). UCSF has been amazing. When you go for an appointment, your not just " another person. " The staff makes you feel like family~ !
I recently had to stop the Legato study, due to a new diagnosis of Stage 2 Breast Cancer. My fight will continue for HD. I am going to remain positive! As I said to UCSF, " Maybe I will be the first, to cure HD with Chemo!"
It's up to me to keep this disease from progressing fast. My husband and I decided on not having kids, due to HD. I had my hysterectomy, October 2014!
About my Family:
My older brother was tested, Sept 2013 and does not carry the Gene. Which is AMAZING, because my niece will not have the Gene.
The day my brother was tested: 2013
My Niece. One of my biggest supporters!
My Mom's older sister passed away at age 65, August 2015. The past few years, she was in a nursing home. She was bed bound and on liquids.
My mom's younger brother, age 60, has a CAG count of 42. He has worked with UCSF and natural medicine. He has beaten the normal age range, they normally give patients with his CAG count. He has been able to push off progression.
Below: My Brother( little guy) Grandma and Mom's siblings
HDSA Annual Convention: 2017- I received Person Of The Year, from HDSA Since I am currently going through Chemo, Heidi Ramos received my award for me!
HDSA Annual Convention: 2016 - I met Heidi through the SF Team Hope Walk and we are un- stoppable! Our mission #HDAwareness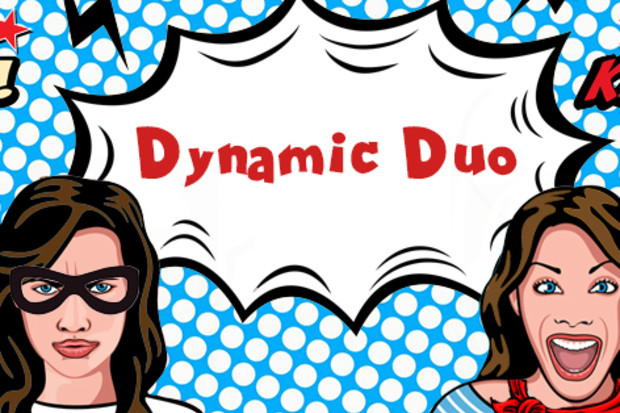 Great Gatsby Gala 2017- Buena Vista Winery
Conquering HD one sip at a time: 2016- Hosted by my Friends
I am Strong event 2016
Guess who performed? Jerrod Niemann and I got him to hand over the money in his wallet, for HD~
BBQ for HD 2016:
My amazing family. Always stepping up to the plate to volunteer!
MY HD FAMILY! Joining a support group is one of the best things I have done in my life! " Tiburon Support Group"
#hdawareness
MANY thanks for the amazing team support! FAITH HOPE AND LOVE! Thank you team, for being there for me and my family! I love you all! This fight would not be won without all of you!
In the end:
If I worry about what lies ahead, It will only make things worse. As much as I want to ask God why instead I am trusting in him. Faith, Hope, and Love. That is all we have. We will stay strong. I truly believe we will find a cure.
Please register to walk with me and help make a difference! If you cannot walk with me, please consider making a donation to my personal fundraising page by clicking the 'Donate' button at the top of this page.
Also, Please post/ share as much as you can!
Thank you for your support!
Huntington's disease is a fatal genetic disorder that causes the progressive breakdown of nerve cells in the brain. It deteriorates a person's physical and mental abilities during their prime working years and has no cure.
Team " Faith Hope Love" Shirts for sale!!!!!!!!
We are selling team shirts. Whatever money is made on the shirts, half will be donated to Huntington's Disease Society of America. Click the link below. -( soon to come)
If your company sponsors me, over $500, I will add your company name to my team shirt and there are a TON of other perks!
amysfight4life@gmail.com or 925-595-4420.
www.facebook.com/AMYSFIGHT4LIFE
Tanks: $20
T-shirts- $20
Thank you too, Robin, with Reality Hill Designs for the amazing work on last years t-shirts and taking the time to help me with this!
Robin can be Contacted at:
https://www.facebook.com/RealityHillDesigns?fref=ts
For more info on Drug Studies Contact:
Divya Krishnakumar at Divya.Krishnakumar@ucsf.edu or 415.476.2909.
For more info on Support Groups Contact:
ANDREA ZANKO - ZANKOANDREA@GMAIL.COM
TIBURON/MILL VALLEY SUPPORT GROUP
240 TIBURON BLVD., 1ST FLOOR, TIBURON CA 94920